Join The New Jerusalem Saturday for online service via Facebook.
During this time of "social distancing" and restricted gatherings, online service will begin at 5:00 p.m.
Continue to support TNJ by "attending" online services and upholding your commitment to the ministry's needs.
TNJ's Cash App Account name is $newjerusalemtoday. TNJ Mailing Address: P.O. Box 723, Mt. Holly, NJ 08060
Pastor Fryar will be live on Facebook at 5:00pm
FACEBOOK PAGE The New Jerusalem INSTAGRAM LIVE TNJTODAY
Preach! Prepare! Prevail!
THE NEW JERUSALEM
"Where the Spirit of God saves and saturates souls."
2020 Theme: "It's A Love Thing"
​
Scripture of the Year: John 13:34-35 NIV
"a new command I give you: Love one another. As I have alive you, so you must love one another. By this everyone will know that you are my disciples, if you love one another."
​
ALL REHEARSALS AND SERVICES ARE CANCELED UNTIL FURTHER NOTICE!
Including, but not limited to, the following:
​
GOOD FRIDAY SERVICE
RESURRECTION SUNDAY SERVICE
JERUSALEM'S WITNESS REHEARSALS
THROUGH THE BIBLE IN ONE YEAR
MUSIC MINISTRY REHEARSALS
DAUGHTERS FELLOWSHIP MEETINGS
​
​
WEEKLY FAST - Every Wednesday, we are fasting, corporately, until 6 p.m. Each day, at 12 noon, pause to pray and watch God move!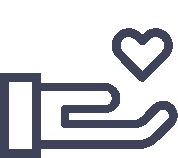 "Whoever is generous to the poor lends to the lord, and he will repay him for his deed."