Preach! Prepare! Prevail!
THE NEW JERUSALEM
"Where the Spirit of God saves and saturates souls."
2020 Theme: "It's A Love Thing"
​
Scripture of the Year: John 13:34-35 NIV
"a new command I give you: Love one another. As I have alive you, so you must love one another. By this everyone will know that you are my disciples, if you love one another."
​
BLACK HISTORY MONTH
MOVIE NIGHT
7pm
Praise Dance
Concert
3:30PM
WEEKLY FAST - Every Wednesday, we are fasting, corporately,
until 6 p.m. Each day, at 12 noon, pause to pray and watch God move!
SANDWICHES FOR THE NEEDY - On the 2nd Saturday of each month, Deaconess Maria Webb will be preparing bagged lunches for the needy. Prep begins between 8 a.m. and 8:30 a.m. Assist her by donating items and/or helping with prep and delivery. See Deaconess Maria for more information.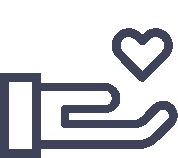 "Whoever is generous to the poor lends to the lord, and he will repay him for his deed."